Welcome on web-page of [EPJ] Squad ! Welcome in the Czech Republic !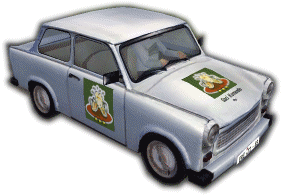 [EPJ] means Elite Beery Squad in Czech language (Elitni Pivni Jednotka).
We are winner of Euro Flashpoint League (www.euro-flashpoint-league.com) - Summer 2002: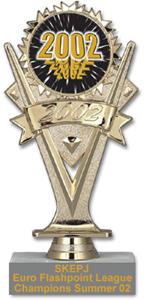 We were members of The Combat Zone (www.thecombatzone.net)... but admins on TCZ are stupid jaspers... Here is our official viewpoint (or here):

The Combat Zone is the league where you can fight against other OFP squads from the world. It was like that until the league administrators led by mr. Holden demonstrated that the squads don't fight against each other, but against the debility of some league administrators. First, Mr. Holden made good league rules. Then, he and his admins aren't able to play by the rules or they even don't know them! At TCZ, just pushiness to hte admins vins. So it is normal if a squad that clearly loose, win thanks to the admins decision (screenshots are evidences). Yes, this is also possible! Adn the screenshot as the evidence has no value, there. I am the leader of the "Sucking Commando EPJ" which was on the 3rd place and had played over 30 matches. They manipulated the game and even kicked us out of the league like some waste. They also delete the topics on the forum where we tried to clear the situation. Our squad doesn't need any of the practices like at TCZ. And this is for everyone who wants to join TCZ: DON'T DO IT!!!. Thanks for time, VelkejMachr - "Sucking Commando EPJ" squad.
If you want to challenge our squad, lets go to send email to velkejmachr@epj.cz or message to ICQ #29310272.